Cactus collage quilt
Price

$ 39.00

Quantity: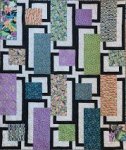 Echo

This bright fun quilt finishes at 70x58 and uses the line "echo" and the pattern BQ4


Price

$ 85.00

Quantity:






Hop scotch

This quilt is fun and bright! It is the perfect combination of Kimberbell basics and Art Gallery fabrics! This quilt is awesome fore everyone!


Price

$ 90.00

Quantity:






Keyed Up

this lovely quilt finishes at 76x76 The bright colors really pop against the gray! It will add a lovely touch to any space


Price

$ 98.00

Quantity: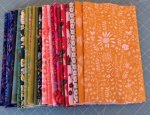 Map of the USA Kit

Includes 23 fat eights hand selected by Emily Taylor.


Price

$ 35.00

Quantity: